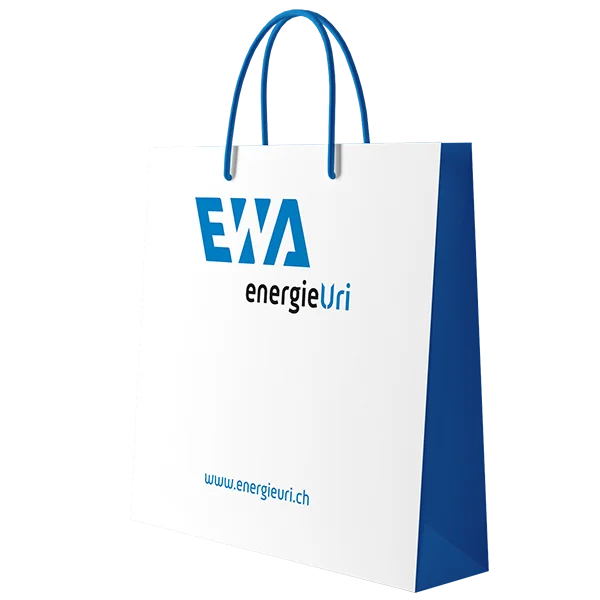 Our offer
What we offer you?
The exclusive paper bag from porto offers you countless possibilities. With numerous handle variations, whether cord or ribbons in many different colors, blind or hot foil stamping or die-cuts, you get the greatest possible individual design options with porto carrier bags.
Formats and handles
Variable and customizable
If you have an exclusive taste in forming finger holes, this is the place for you; due to our special production method, the finger holes here can be punched out in individual shapes.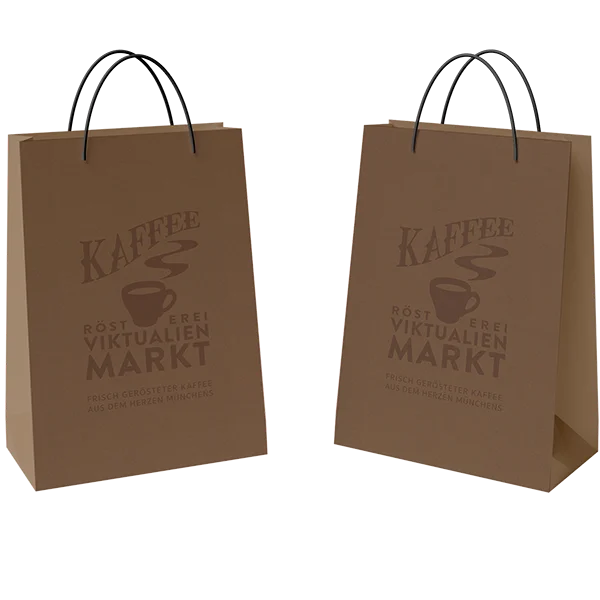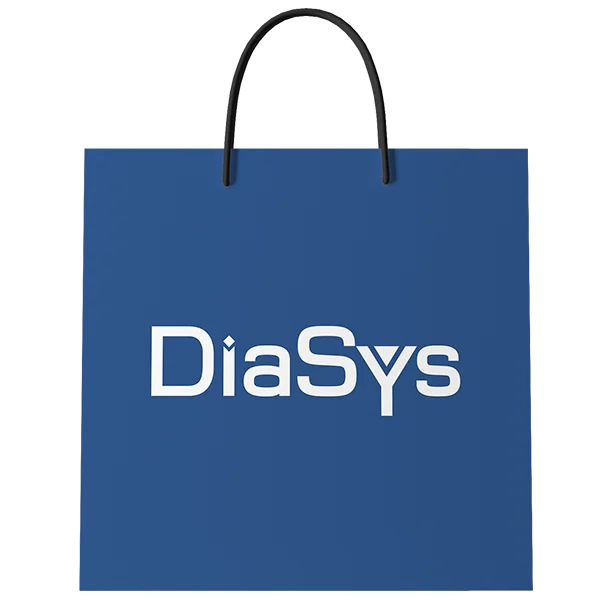 Material and print
Become creative yourself
The difference to the simple paper carrier bag lies not only in the greater design possibilities but also in the material. Here, an additional cardboard reinforcement is still installed in the bottom to increase the lifetime of the bags. Also by the side gussets, which you find in the bags, the stability of the bag increases. In addition, the edge cover of the bag is reinforced with cardboard and is folded inward during production.
With our high quality paper carrier bags, you will find a wide range of different papers and different grammages!
Our services
Service
In addition to the different basic materials, you can carry out further different finishes on the high-quality porto paper carrier bags. So not only the print, but also the feel of the paper carrier bag can be individualized.
If you want an environmentally friendly, high-quality paper carrier bag for your company that is designed according to your wishes and represents your company, then porto carrier bags are the right choice for you.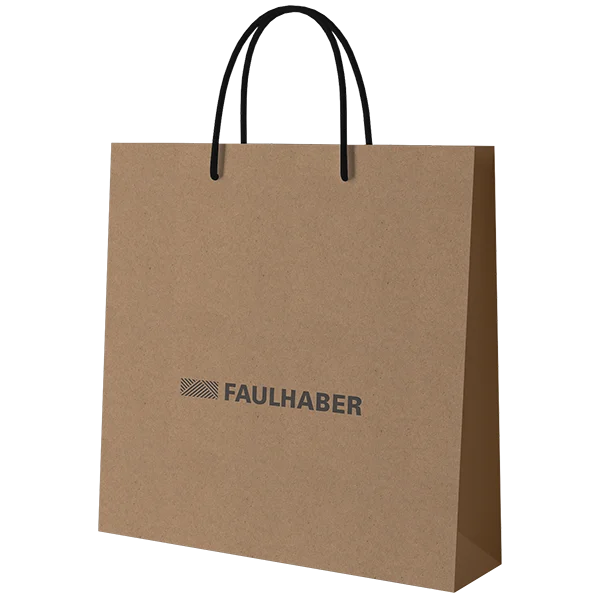 Configurator
Customize your individual bag now according to your wishes with our configurator!
Use the full potential of our configurator to make your dream bag a reality. We will also be happy to advise you personally. porto Tragetaschen will provide you with comprehensive support in order to develop the best possible product with you.
Get started now