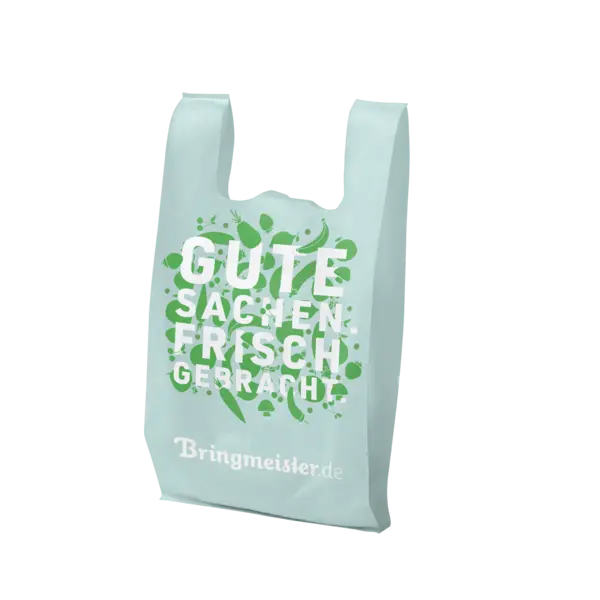 Shirt carrier bags
The space-saving everyday helper
When you choose the space-saving everyday helper, you're not only helping your customer transport things safely from A to B. You're also using a striking advertising space. At the same time, you are using a striking advertising space that gets noticed! And all this at an economical cost.
Formats
Gladly also colorful
Choose with the shirt bags from porto not only between different sizes, but also the colors white, transparent, yellow, red, green, blue, brown, black and silver. If our selection of sizes does not meet your requirements, you are welcome to specify an individual format using the input form. Printing areas for your advertising message can take up to 100% of the surface and are therefore unlimited.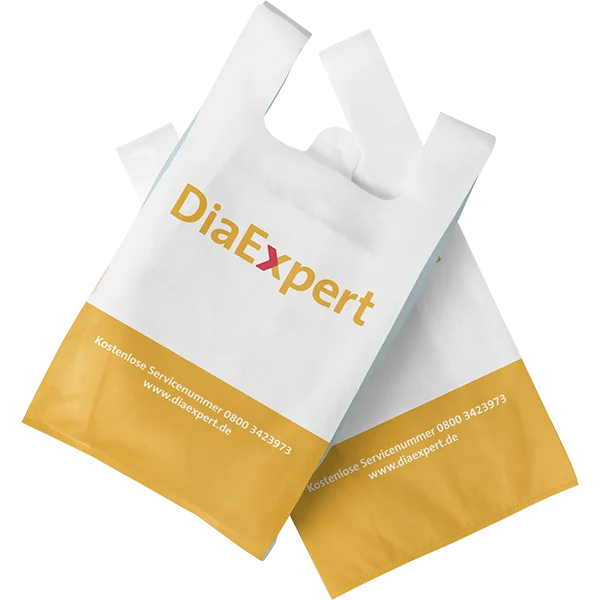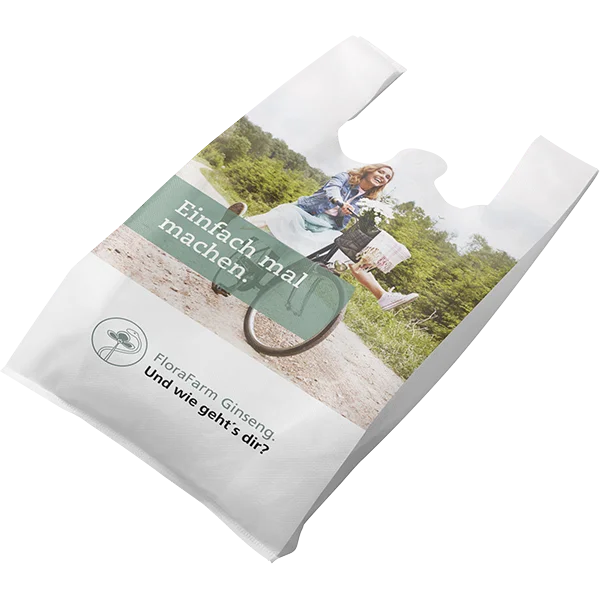 Material and print
Small space miracle
To have more space in the shirt pockets, the bags from porto have a side gusset. For the base material, you can choose between the classics of plastics HDPE, LDPE and MDPE, or choose an environmentally friendly version made of biodegradable plastic.
Service
Our services
The shirt carrier bags are available from porto in quantities of 10,000 or more. We are happy to assist you with individual inquiries regarding order quantities. If you decide to use our standard films and standard sizes, which are to be printed with a simple motif, the minimum order quantity drops to 5,000 pieces. Your shirt pockets will then be in your hands in just four to six weeks.
If you want your shirt pockets to have a very special design or if you have special requirements, we will be happy to help you!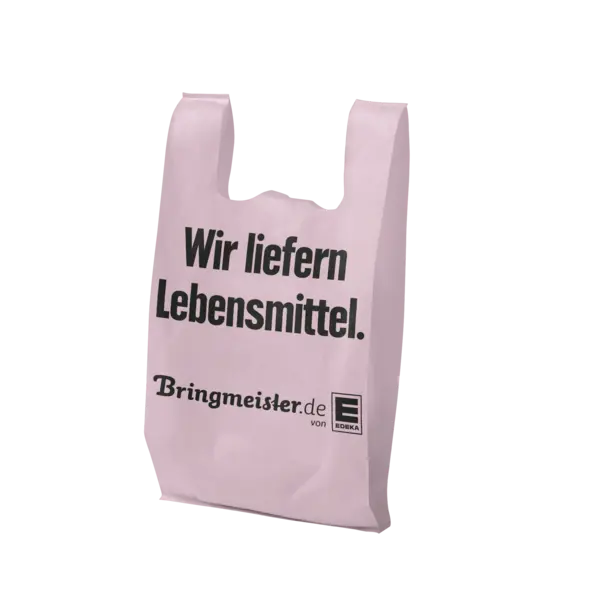 Configurator
Customize their individual bag now according to your wishes with our configurator!
Use the full potential of our configurator to be happy as you wish. We will also be happy to provide you with comprehensive advice in personal contact. We will do our utmost to develop the best possible product with you.
Get started now